As the CEO of Ukraine Friends, I am both honored and deeply committed to leading this exceptional organization in our mission to provide essential humanitarian assistance to the people of Ukraine.
The world is currently witnessing the largest conflict and humanitarian crisis since World War II. The destruction of civil infrastructure, constant electricity disruptions, missile attacks, issues with heating and access to hot water, as well as the loss of friends and family members, have become a part of the daily life of every Ukrainian. What is truly inspiring is that even under these unimaginable conditions, Ukrainians continue to work, study, and support their country.
Our mission is straightforward: to source and deliver humanitarian aid as quickly as possible to have a tangible impact on the ground. Thanks to the dedication of our team and the generosity of our donors, Ukraine Friends has been able to provide a wide range of humanitarian efforts, including the delivery of food, clean water, and medical supplies, as well as the support of remote learning for hundreds of children.
However, the challenges facing Ukraine are far from over and it is clear that Ukraine will need help even after the war has ended. With your continued support, we can make an even greater impact. Together, we can offer hope, relief, and a brighter future for the people of Ukraine.
We invite all those willing to support individuals affected by this unjustified war to join us in our efforts to bring assistance to those who need it most. Whether through financial contributions, volunteering your time and expertise, or spreading the word about our cause, your involvement can make a significant difference in the lives of those we aim to help – Ukrainian families and children.
Let us continue to push forward, spread love and hope, and work toward a brighter and more prosperous future for Ukraine. With your help, we can truly make a difference.
Sincerely,
Joe Sullivan
CEO, Ukraine Friends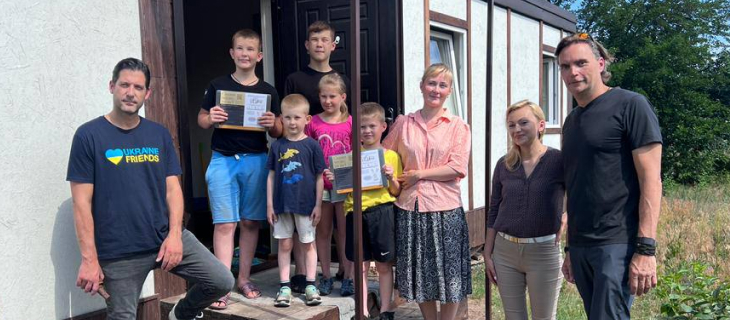 Help Us Help Ukraine