From relief to recovery - our commitment to Ukraine
Providing laptops in Ukraine: Empowering Education and Inspiring Hope
On February 24th, 2022, Russia law launched a full scale invasion of Ukraine, triggering the largest humanitarian crisis since WW2, this unprovoked aggression of displaced millions of Ukrainians, caused hundreds of thousands of human deaths and immeasurable economic and cultural destruction.
As most Americans watched this calamity unfold on TV and the Internet, one group of individuals felt compelled to help the founders, who had known each other for years and had familial and business ties to Ukraine, reached out to those they knew on the ground in late February to offer assistance they asked what was needed and how they could help, and the response was clear-help get refugees out and medical aid in being entrepreneurs, they quickly assessed that the most practical and efficient way to help was to leverage existing relationships, and build an organization that could be nimble enough to evolve as circumstances changed.
Using their extensive experience in sourcing and logistics, they were able to quickly deliver thousands of first aid kits and through a relationship with Airbnb, they were able to help over 30,000 refugees out and over 10,000 housed in safe, temporary housing.
As the war raged on, the most urgent priorities started to shift away from helping refugees flee danger to supporting those who remained in their communities despite the ravages of the war. During this phase, medical equipment that would help reduce the risk of death remained a priority, and getting medical care quickly became ever more important. To respond, the team added a priority of sourcing, procuring and delivering ambulances as well.
Now, as the war has entered its second year, the top humanitarian priorities in Ukraine are shifting yet again. While the need for first aid kits has been and will continue to be necessary, we've started to add a new priority- ensuring that those forced to live in a war zone have their basic needs met whether it's children that need support and continuing their education or families that need food, clothing and other humanitarian aid, we have made the commitment to stay and help for as long as is needed.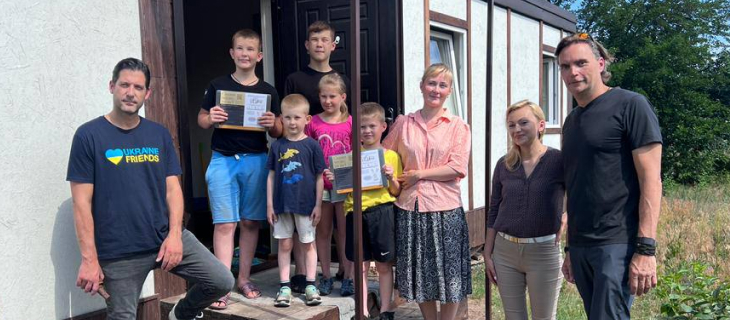 Help Us Help Ukraine